Miserable. Drenched. It didn't matter what overly expensive, seam-sealed gear we were touting – we were soaked to the core. We crouched low to the rocky soil, half listening attentively for sign of red stag and half trying to shield our faces from the chilled, sideways rain that pelted us. A snapped twig or a faint roar is all it took; every minute of that miserable morning was worth it.
Our motley team of six arrived in San Martin De Los Andes with the ambition of landing a red stag in the whimsical hills of Patagonia. A dream trip for all – a unicorn hunt that we'd spent countless hours anticipating. A bumpy, 2.5 hour drive landed us at our remote camp, on the crystal-clear waters of Lago Quillen. There, a cozy and humble cabin greeted us, as we physically and mentally prepared to track the native ghosts of the forest.
Day one. It was hot. And the full moon that guided our pre-dawn hike was an even worse sign as the temperatures rose with the sun. A few roars here and there, but both the moon phase and weather were working against us.
Day two. Too warm, again. But a rainstorm in the forecast had our group holding out hope that the cold front that followed would snap the deer back onto their feet. More subtle roars, two young stags fighting, a few long-range sightings but no close encounters. Our gaucho-guides stayed positive as the Spanish-to-English barriers quickly deteriorated. A hand motion here and a subtle wave there meant deer were undoubtedly close, but just not where we needed them to be.
Day three. Rain. LOTS of rain and not a whole lot of movement. A few muffled roars that revived our ambition, but mostly just bone-soaking rain. The kind of rain you don't even bother attempting to stay dry in. We knew the conditions would be bleak, but every one of our crew could care less. We'd sit all week in that downpour for a shot at a ghost.
Day four. Frost lined the countryside as we made our way up the horizon to a ridge overlooking a suspected bedding area. Regardless of my stealthy boots, a quiet approach is damn near impossible on a sub-freezing morning amid frozen dirt. Every step was accompanied by a subtle and sometimes, not-so-subtle, crunch. A solid roar this morning, but the ghosts were hiding just below a thick line of fog, safely out of sight among the tree line. Almost as if they were taunting us.
Day five. The Hail Mary. I followed our trusted guide, Lucas, and my fellow hunter, Ryan, up to the tiptop of a steep ridge. Here, we would sit, and pray that we'd get one last shot at the ghost that haunted us. I sat a few feet behind Ryan, and Lucas - a good 10 yards behind me. The bright sky began to dim and with it went our fleeting hope. The timber below us darkened.
Suddenly, movement. I glanced up the hill as a stag appeared roughly 25 yards from where Ryan sat, coolly glassing the woods behind me. By then, I had learned that these deer spook more easily than whitetail and have an equally impressive sense of smell as elk. One wrong movement and they were gone; wind swirling and they'd be out of there faster than they appeared. But in that moment, the wind was perfectly at our faces. As subtly as possible, I nudged Ryan's leg with my eyes wide on the stag. As he slowly turned, the ghost found cover behind a large shrub, nearby.
"It's a cow," Ryan whispered. Another 10 yards up the hill was indeed, a cow. After a week of countless miles underfoot, not hydrating nearly enough and very little roar action, it was entirely possible I was imagining a stag. "I swear it had antlers," I whispered back. Too good to be true on our last evening hunt, I figured. But then Lucas from behind us in a quiet shrill, "Ryan, the deer – shoot the deer, Ryan!" Just as the stag re-emerged into plain sight.
The boom of Ryan's rifle echoed through the valley and we later learned our fellow hunters – dozens of miles apart – celebrated with us, knowing someone had taken the shot and fulfilled our collective dream. To hunt, and ultimately harvest, a true ghost in one of the most remote areas of Northern Patagonia.
- Erin Braun, photos by Justin Michau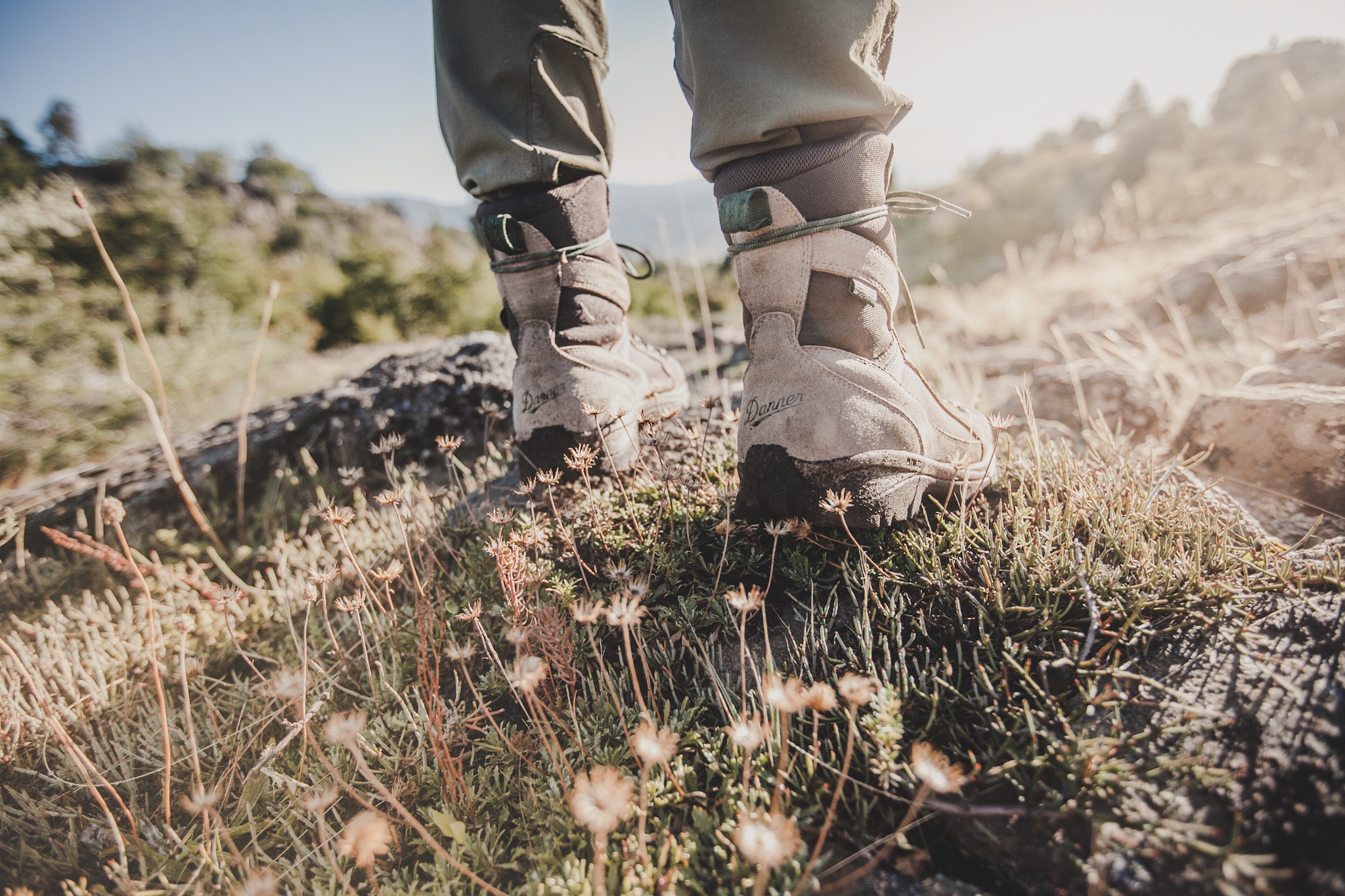 ERIN BRAUN believes in adventure. In discovery. In the smell of a fresh rain among the pines. In strong coffee. She believes in climbing mountains and popping champagne at the top. And that camo face paint is the best kind of makeup.
From exploring national parks to her pursuit of wild game, follow her latest adventures on Instagram: @_erin_braun.